MAD KING e Liquid Juice 50vg 50pg 5oml Heisenberg Menthol Vimoz Red Astair 0 mg
Tax included.
Shipping
calculated at checkout.
---
---
About this item
Manufactured in the UK, Mad King has brought out some mad flavours to match their aesthetic. Bringing some classics to the table too, these guys have unquestionably added their own unique and special twist.

Flavour Description:

Blackcurrant Menthol
Freshly picked dark blackcurrants squeezed and a cooling menthol added, Therefor giving this eliquid the best tasting blackcurrant menthol flavour.

Blueberry
Sweet, mellow and deliciously smooth blueberries, the ultimate all-day vape for a blueberry lover.

Bubblegum
Bubblegum is a unique and distinctive flavour in its own right and is one that every sweet-toothed vaper should try at least once. This Classic Bubblegum E-Liquid has plenty of flavour without being overpowering. Another advantage of this nostalgic flavour, you can't blow bubbles with it so you won't end up with bubblegum over your face!

Cherry Sherbet
Mixed cherries blended into a cool refreshing sorbet e-liquid.

Grape Menthol
Mad king's grape menthol is a combination of sweet tasting purple grapes with an ice menthol exhale, enjoyed on a hot summers day.

Heisenberg
By far the fastest selling e-liquid in the world. Heisenberg, therefore, is the ultimate all-day vape for most with flavours such as blackcurrant, blueberries, lemonade, and a cool after sensation that will leave you wanting more and more.

Menthol
Pure menthol for the menthol lovers. Provides a clean a menthol vape that's refreshing with a minty kick.

Mixed Fruits
This particularly fruity mix will delight your taste buds and yet leave you feeling completely satisfied.

Purple Slush
A delicious mix of grape and berries in a slushy base. Consequently creating the best Purple slush about.

Red Astair
With a tasty mix of black grapes and red berries that are cut through with undertones of aniseed and menthol, and finally finished off with hints of sweet eucalyptus, Red Astaire features a delectable blend of flavours that'll keep your tastebuds tap-dancing all day.

Raspberry
Ripe raspberries are crammed into Mad King's Raspberry, Therefore giving you all the flavour of fresh raspberries in your tank.

Strawberry Jam
This is strawberry sweet, without that tooth-itching sugar hit, so you can happily vape away all day long without feeling like you need to stop to brush your teeth every ten minutes.

Vimtoz
Vimtoz by Mad King is inspired by the popular fizzy drink known as Vimto, with hints of grape, juicy berry, and sharp raspberry! Maybe the best Vimto flavour e-liquid out there.

VVAPES is a Birmingham, UK based partnership aimed on supplying the consumer with quality products at low prices. This is done through strong manufacturer relations and low over head costs. The aim is to provide a 100% customer satisfaction experience and is streamlined efficiently to answer questions within 12 hours.
We specialise in the full e-shisha range as well as other items such as emblems, gifts and more.
To get intouch with the VVapes, please use the eBay messaging system. Click below to send us a direct message.
Our preferred method of payment is Paypal.
Dispatch on all orders is aimed to be posted with in 24 hours.
U.K. orders will be sent via Royal Mail. Estimated delivery time 3-5 working days.
There is no postage sent on Sunday and Bank holidays.
When purchasing an e-cig item I have an effective age verification process that satisfies due diligence as described in the Business Companion guide for online age verification checks and I will not sell to persons that are under 18 years old.
Helpful Shop Links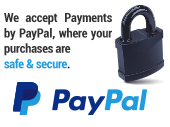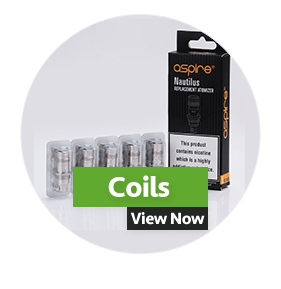 Information Centre
Keep Updated
Join our eBay Newsletter to get the latest product arrivals & discount notifications direct to your inbox
Join Today
Customer Services
If you need help with an order, contact our friendly customer service team. We're ready to assist you!
Contact Us Now
AREA-51 Premium UK e Liquid 50vg 50pg Vape        FREE NICSHOT!

About this item
Manufactured in the UK, Area 51 Eliquid brings you 9 fantastic flavours with something for everyone. This premium e liquid is a 50VG/50PG mix so it is available for both sub-ohm and non sub-ohm vapers to enjoy !
It is available in 60.ml shortfill bottles, meaning you will receive 50.ml of 0mg nicotine free e liquid with a nictoine shot free.

Flavour Description:

Event-Horizon
Event Horizon E-Juice is a fantastic blend of Favourite Fruits. All your favourite fruits create this wonderful mix of sweet, fruity and mouth watering combination.

Prometheus
Prometheus E-Juice is a mouth watering mix of Melon, Bubble Gum and Menthol. This is a fresh, fruity and cool combination with that unique Bubble Gum flavour that we all know and love.

Alien Milk
Alien Milk E-Juice is a fantastic mix of Strawberry, Cream and Vanilla which gives you a rich warm taste of the cream and vanilla together with sweetness of a Juicy July Strawberry.

UFO
UFO E-Juice is Cream and Sweet Fruits. Imagine just picked fresh juicy fruits with a delicious smooth and silky cream making this just perfect.

Mars Attacks
Mars Attacks E-Juice is a Strawberry and Menthol Mix. Ripe sweet Strawberries with an Icy blast of Menthol makes this a perfect combination.

Cyborg
Cyborg E-Juice is an unique blend of Mixed Fruits, Menthol and Aniseed. Why not give this delightful mix of sweet Fruits, bold Licorice and cool Menthol flavours a go.

E.T.
E.T. E-Juice is a mix of Lemon, Cherry, Black Currant, Aniseed and Menthol. This is not for the faint hearted ! Everything from fruity, smooth, sour, cool and licorice makes this a real mouthful.

Nebula
Nebula E-Liquid from Area 51 is a mix of Raspberry, Lemon, Lime and Sugar. A sweet and fruity vape.